About Us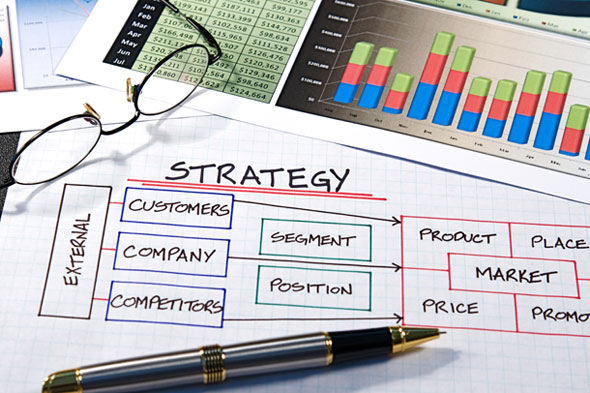 We focus largely on business strategy, marketing and sales related consulting.  Our size and focus enable us to provide our clients with intense, specialised and highly personalised marketing consulting services.  We work with clients to identify areas of concern, devise plans and strategies to strengthen their organisations. 
We are recognised for our systematic, rigorous approaches that aim to producing results in the shortest possible time. We aim to produce results, not simply reports. 
The words "Strategic" and "Consultant" have become so greatly overused that many no longer know what they mean.  For us at Res Consulting, they mean working with our clients to:
Develop the Strategies, Systems and Skills they need to compete more effectively.
Support business growth and improve sales, market share, margins and profitability.
Strengthen predictability and leverage their marketing expenditure.
Turnaround poor commercial performers – restructure, reorganise, and reengineer operations.
Enhance the productivity, effectiveness and efficiency of the marketing and sales functions.
We bring a strong market and commercial orientation.  Our focus is to improve competitiveness and performance.  We work with clients to develop and implement practical solutions to produce RESults.
What do we do…
Our "Product" is positive change and improved performance for clients.  We help clients address market challenges and opportunities, grow their business, and to compete more effectively.  We are recognized for our practical solutions.
Our approach is systematic and rigorous.  Engagements may entail – Operations Diagnostics; Strategy Development; and Business Planning and on-going Implementation Support.  With the client we seek to:
| | |
| --- | --- |
| Define the Challenges | To understand the problems, clarify the opportunities, issues and options. |
| Plan | To create strategies and tactics; Set priorities and map a way forward. |
| Support Implementation | To upgrade processes and systems, and manage programmes and projects. |
| Leverage the Team | To train and transfer capabilities, to change and transform the staff. |
| Energize Performance | To re-engineer, re-structure… and re-staff, when required. |
We bring focus, a different perspective and implementation support, in a word … RESults. 
Our job is to provide clients with actionable solutions to leverage business opportunities and deal with challenges and competition. We offer a range of expertise and services across several areas of engagement.
How we add value
We help good businesses become better and turn-around under-performing organizations.  We have been doing this the firm started in 1993.
Clients use us to facilitate them become more competitive, to grow their "Top Line" – their sales revenue and their "Bottom Line" – their profitability.
We help our clients work through problems and challenges to ensure that what was required, got done.
Typically, our results more than pays for the cost of engaging us.  We will not usually take an assignment unless we are reasonable sure that we will generate a return for the client that is significantly greater than our fees. 
In every project we try to live up to the promise implicit in our name.  The word "Res" is derived from the Latin phrase "Res non Verba"… it means "Deeds not Words".  This defines our mission and the difference we try to make.
Our Services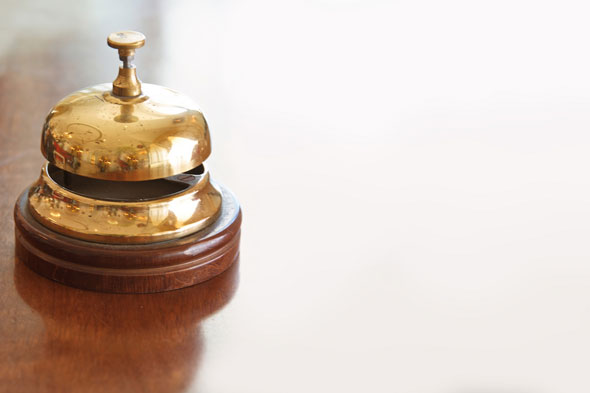 We focus largely on business issues related Business Strategy, Marketing and Sales.  Our management consulting services include:
Diagnostics & Audits… to assess effectiveness and identify performance gaps.
Research… to improve decision making and determine the way forward.
Strategy & Planning… to develop business strategy, set priorities and budgets.
Team Development… to enhance team performance and effectiveness.
Training… to strengthen skills and capabilities, and transform mindset and culture.
Feasibility Analysis… to introduce new products/services and take advantage of opportunities.
New Product Development… to create new product, services and businesses.
Branding… to differentiate and improve selection and margins.
Communication… to reach hearts and minds and spur growth.
Sales Team Re-engineering… to upgrade capability of processes and systems.
Price & Profit Management… to optimize market share and profitability.
Distribution & Export Management… to reach beyond present markets and buyers.
Additionally, we offer Customized Training Programmes in our areas of competence.
Planning & Strategy
We help clients clarify their challenges and problems, and then work out what to do about them.  Using our proprietary O.A.R.S. methodology, we work with clients to develop plans appropriate to their specific requirements.  Often we train their people and transfer the know-how, this includes:
Strategic Planning… Long-term plans to mapping out the direction, vision and mission of the firm, and make it a reality.
Business Planning… Corporate and Operational plans detailing how the firm will coordinate to improve productivity and profit.
Marketing Planning… 'Brand Plans' to building sales, customer loyalty, differentiation and superior profit performance.
Sales Planning… To focus the sales force, set targets, allocate territories and create the winning strategies.
Demand Forecasting… To set targets for margins, volume and share.
Business Plan Reviews… To review and strengthen clients' business planning process.
Sales Force Development
Development of Sales Management Systems
Sales Team Re-engineering to upgrade capability of processes and systems.
Designing Master Manager and Team Building programmes.
Sales Team Training
Sales Team Coaching to upgrade selling team skills and performance.
Customized Sales Training Programmes.
Feasibility Analysis
For investors and financiers – Commercial evaluation new business ideas to determine if these are genuine, sustainable, profitable business opportunities.
Marketing & Sales Management
The review, audit and re-design of sales and marketing systems to upgrade competitiveness and productivity. 
Assignments may include:
Improve Business Methods… Designing and upgrading Sales and Marketing Management Systems, processes and procedures.
Marketing & Sales Audits… Benchmarking performance and identifying opportunities to improve productivity and service quality.
Organization Development…Re-structuring the Sales and Marketing Function to improve performance.
Evaluation & Incentives… Devising performance appraisal, compensation, incentive and quotas/targets systems.
Specialist Marketing Services
Our range of specialist services includes:
Marketing & Sales Planning
Branding & Brand Management upgrade to build brand equity and differentiation.
New Product & New Service Development to reduce risk and improve profitability.
Logistics and Distribution systems design and development.
Export Marketing and Distributor Management to reach beyond home markets.
Retail Marketing to improve reseller performance.
Merchandising & Trade Promotions design & implementation.
Advertising & Promotion Effectiveness to "get greater bang for the buck".
Corporate Communications to reach hearts, as well as minds.
Services Marketing to significant upgrade service competitiveness and consistency.
Customer Service systems design/development and staff training.
Direct Marketing and Database Marketing using cyber-marketing technology to realize opportunities not possible with more conventional approaches.
Pricing Strategy Development to optimize between penetration and profitability.
Industrial Marketing to improve B2B strategies and programmes.
Expatriate Managers Orientation to helping them meet cross-cultural challenges.
Research
We use market research to drive and inform business planning.  We work with our clients to develop their Research Design, and then conduct the required research by structuring and implementing Focus Group & Depth Interviews, supervising Telephone and Field Surveys, undertaking Trade Performance Audits and then doing the Data Analysis and Evaluation to make sense of what we have learnt from these investigations.
Customer Satisfaction Researchfor business process improvement.
STP Research (Segmentation/Targeting/ Positioning) for profitable market selection.
Competitor Evaluation and Industry Analysis to work out how best to maneuver.
Marketing Implementation & Post-Planning Support
Project management to facilitate success.
On-going Guidance, Coaching & Support to clients' marketing and sales teams.
Crisis Communications & Management – This typically involve assignments to deal with difficult commercial situations and turnaround poor commercial performers – re-structure, re-organize, and re-engineer operations, as necessary.
Our Clients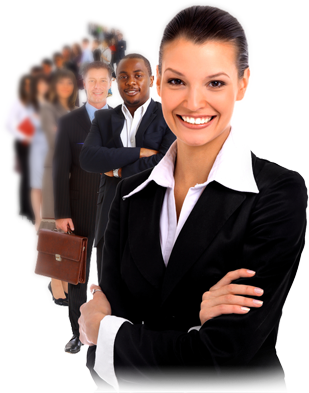 Over the past seventeen years we have worked with a variety of organisations, large and small, private and public sector, family and corporate, local, regional and international.  Our work has ranged across the industrial, consumer and governmental sectors.
From inception in 1993, we have worked with clients from a range of sectors/industries, in Trinidad and Tobago, and across the Region.  These include:
A.A Laquis Limited
Agostini Industries Limited
Agricultural Development Bank (ADB)
Angostura Limited
ANSA McAL Group
ANSA McAL Chemicals Limited
A.S. Bryden & Sons (Trinidad) Limited
Bermudez Biscuit Company
CARIRI (Caribbean Industrial Research Institute)
Caribbean ISPAT Limited
Caribbean Tyre Company (Dunlop)
Cable & Wireless (Barbados, Dominica & Grenada)
CCTT – Cable Company of T & T
Car Search – Hi-Tech Security Services Ltd.
Caribbean One Media – CCN-TV6 (Trinidad)
Caribbean Steel Mills (CSM) & Bain Lands Ltd
Century Eslon Limited & Spancast Limited     
Caribbean ISPAT Limited
Central Bank of Trinidad & Tobago
Courts (Trinidad) Limited
CUNA Caribbean Insurance Society Ltd
Ferreira Optical Limited
First Citizens Bank & FCB Trust & Merchant Bank
Healthcare Services Limited
International Labour Organization (ILO)
Inter-American Development Bank
INFOTECH Caribbean Limited
ISKO Enterprises Limited
The Label House Group
Lange Trinidad Limited
Lonsdale/Saatchi & Saatchi Advertising
Media Editorials & Projects Limited
MDC-UM Limited
Neal & Massy Holdings (Trinidad & Guyana)
National Housing Authority (NHA)
The Nation Newspaper (Barbados)
Pizza Hut/Prestige Holdings Limited
Premier Malls (Home Construction Limited – Long Circular, Trincity, Valpark & Consort Malls)
Promerica Caribbean Limited
Queensway Limited & Rahael Holdings Limited
Republic Bank Limited
TATIL Insurance Company
TRACMAC Engineering Limited
Trinidad Label Company
Zenith Services Limited
Trade Associations – T &T Chamber, TTMA & ECA
Trinidad & Tobago Bureau of Standards
UWI – Lok Jack Graduate School of Business
UWI – St. Augustine (Trinidad) & Cave Hill (Barbados)
ROYTEC
University of Suriname
Credit Unions (Trinidad) & the Caribbean Confederation Credit Unions (Regional)
Caribbean Employers Confederation (CEC)
T & T Government – Various Ministries, Agencies & Statutory Bodies
Team
Francis M. Lewis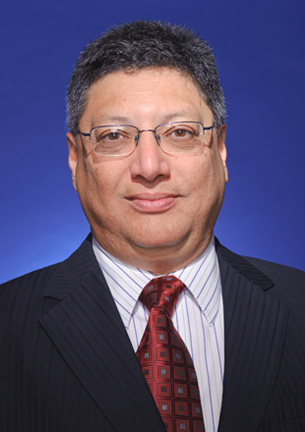 Principal Consultant, Res Consulting Limited. Founded this business consultancy in 1993 and grew it from a solo-practitioner to multi-professional firm. ResCo brings a strong "top line" and market focus, working with clients to address market challenges and opportunities, and to grow their business. Typical engagements entail: Operations Diagnostics; Marketing Audits & Effectiveness Reviews; Business Strategy & Planning; and Implementation Support. ResCo works with clients to improve their competitiveness and performance, and develop and apply practical solutions to produce RESults
Core competencies include performance audits, research, planning, brand development, communications, marketing and sales systems re-engineering, distributor and sales team development, price and profit management, and training.
Significant senior-level, regional business experience. Demonstrated versatility and competence in leading cross-functional teams on complex assignments, and managing large, multi-faceted programme and budgets. Previously:
General Manager, Promerica Caribbean Limited, responsible for planning and start-up of this financial services firm, having a specialist focus in electronic payment systems. Member of the Latin American Promerica Network – with assets of US$2.5 billion, operations in 9 countries with 135 branches and offices.
Executive Director – Marketing & Product Development, FirstCaribbean International Bank. Directed the planning, brand development and marketing to establish FirstCaribbean (from Regional merger of Barclays and CIBC Banks). Created and led the marketing function to support sales and business development in 16 Caribbean countries. Integrated and led Bank's Credit Card Operations, the Region's largest. In October 2005, FirstCaribbean was ranked #445 of world banks and #12 of all Central and South American banks.
Executive Vice-President – Marketing, BWIA International Airways – responsible for marketing, sales and customer services – for the Caribbean, Europe and North America.
Marketing Director, Carib Glassworks Limited, the largest regional packaging supplier.
Corporate Services & Strategic Planning Head, ANSA McAl Group, a Caribbean conglomerate. Directed and supported 35+ subsidiaries in planning, marketing, communications and executive development.
Production Manager, Johnson & Johnson (Trinidad) Limited and earlier Lever Brothers (West Indies) Limited and Barclays Bank (DCO).
 Board directorships include Zenith Services, the National Council for Competitiveness and Innovation and the Caribbean School of Dancing. Formally a Commissioner of the Trinidad & Tobago Securities and Exchange Commission, serving as Chairman (Pro Tem), in 2009. Earlier Board directorships include: ISKO Enterprises, CariCard (a credit card processor), FirstCaribbean Foundation, INFOTECH Caribbean, Caribbean Steel Mills, and The HalfWay House (a Sanctuary for victims of Domestic Violence), the T & T Employers Consultative Association (a Trade Association), among others. First Programme Director of the Caribbean Awards for Excellence Programme of the ANSA-McAl Foundation – Designed and established the 2006 inaugural programme in 10 Caribbean countries.
 Lecturer at the UWI – Arthur Lok Jack Graduate School of Business (formerly Institute of Business), for Executive, Master and Doctoral programmes and served as the Marketing Subject Group Head (2008 – 2011). Member of the Core Team that start the Business School in 1989. Has developed and conducted many programmes at the professional, executive, and academic levels for in Trinidad & Tobago, Barbados and Suriname.
 Academic achievements include: Masters in Business Administration – Harvard Business School, Boston. Bachelor and Associate degrees magna cum laude, with dual majors in Management and Marketing – University of Pennsylvania, The Wharton School, Philadelphia. Certificate in Industrial Management – The Institution of Industrial Management, London. Electrical Installation craftsman training – John S. Donaldson Technical Institute, Port-of-Spain. Graduate – St. Mary's College (C.I.C.), Port of Spain. For pioneering work in technical theatre, was awarded a Canadian Government Scholarship to the National Theatre School of Canada, Montreal.
Terri Ann Brathwaite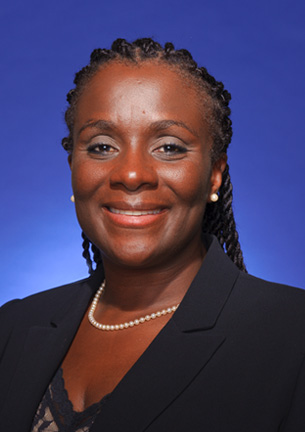 Ms. Brathwaite is a senior Consultant with Res Consulting (ResCo). This firm brings a strong "top line" and customer orientation, working with clients to address market challenges and opportunities, and to grow their business. Typical engagements entail: Operations Diagnostics; Marketing Audits & Effectiveness Reviews; Business Strategy & Planning; and on Implementation Support. ResCo helps clients improve their competitiveness and performance, and works with them to develop and apply practical solutions to produce RESults.
Terri Ann has worked successfully all levels in organizations, to influence its supplier, consumer and internal staff relationships to facilitate the achieving its objectives. She has a broad experience base in the Trinidad and Tobago private and public sector highlighted with Executive and Board level experience in high profile privately owned and publicly traded companies with direct responsibility for utilizing human, physical and financial resources to meet established shareholder objectives. She has lead in the following roles:
Managing Director Alston's Marketing Co., ANSA McAL
General Manager Fresh Express Limited, Bermudez Group
General Manager Alternative Retail Formats, Neal & Massy
Purchasing Director Hi Lo Food Stores, Neal & Massy
Sales & Marketing Manager Macfoods Meat Processors
Brand Manager Carib Beer & Carib Shandy Carib Brewery
Corporate Marketing Training Administrator McAL Group of Companies
Labor Relations/Conciliations Officer Ministry of Labor
Personnel & Industrial Relations Officer Ministry of Works & Infrastructure
Her academic achievements include: Masters of Business Administration with a double major in General Management and Marketing – Boston University, Boston. Bachelor (Social Sciences) degree, with Honours, in Economics and Management – University of the West Indies, Trinidad. ACCA Diploma in Financial Management.
She is comfortable with change and is adept at identifying and capitalizing on trends to ensure that organizations remain relevant. She is driven to directly help others and facilitate growth and improvement in people and organizations through improving processes. She is effective in helping to develop team members and in building and strengthening relationships with internal and external stakeholders. She is skilled at balancing the global issues with relevant details and as a result, is a significant asset in identifying business possibilities, developing strategic plans and rolling out change management programs. Her demonstrated proficiencies include:
Skilled in strategic business planning and has been responsible for leading and directing teams implementing significant shifts in business strategy in response to environmental trends. Successful in defining strategic pathways for businesses to maintain existing markets and penetrate into new markets in the manufacturing, distribution and retailing sectors to facilitate continuous growth.
Effectively guided three businesses through critical start-up phases in the retail and manufacturing sectors. In retail (Neal & Massy) two competitors serving new customer segments were acquired. In manufacturing (Bermudez Group), a new product concept was introduced to an untried market place. In distribution (ANSA McAL) reoriented a trading company to be relevant through changing economic and market conditions.
Proven leadership competence through coaching, mentoring, motivating and training to bring the organization's human resource performance into alignment with its vision and objectives.
Served as a director of Hi Lo Food Stores and Huggins Shipping & Brokerage Services (Neal & Massy Group).
K. (Ken) R. Blawatt
B.Sc. Mech. Eng., MBA, Ph.D. (P.Eng.)
Ken is an Associate Consultant with Res Consulting, Trinidad & Tobago. This firm brings a strong "top line" and customer orientation, working with clients to address market challenges and opportunities, and to grow their business. Typical engagements entail: Operations Diagnostics; Marketing Audits & Effectiveness Reviews; Business Strategy & Planning; and on Implementation Support. ResCo helps clients improve their competitiveness and performance, and works with them to develop and apply practical solutions to produce RESults.
Ken is also Managing Director of krbassociates.ca; a Canadian SME consultancy that employs the FourScore Strategic Management format for developing strategies and market plans during changing economic times. He has an extensive history in consulting with governments in Canada, with large and small firms and NGOs in Canada and in the Caribbean. He has assisted firms in increasing their sales and profitability and worked with management to introduce innovations and new technologies to the marketplace. He has served for a number of years on the Canadian Federal Government Task Force on the Automotive Industry: as consultant and advisor to the Ontario government Centre for Automotive Parts Technology and to the Canadian Federation of Independent Business. A cross-section of projects undertaken includes:
North American strategy for a new technology company applying natural fungicides to control shrub and tree growth along hydro and municipal rights-of-way.
Business strategy for an innovative new product to that launched the Handybar, a device to assist people in getting out of smaller automobiles.
Marketing and business strategy for a provincial agency that was established to help upgrade the 900 suppliers and parts makers in meeting offshore competition. The project included a multinational research and a survey of 1,000 manufacturers and suppliers in Canada.
Proposal to federal government for a small business Employment Tax Credit with the Canadian Federation of Independent Business, Toronto, Canada. The research study focused on the effect such an incentive would have on creating new jobs in the economy.
Business strategy for a meat processor in Ontario. Assisted company to grow from less than 20 employees to over 200 employees in three years.
Retail strategy for City of St. Catharines, Ontario; a major proposal that guided planning of retail facilities in the city for almost two decades. Project included survey of hundreds of businesses and households.
Study of manufacturing in Barbados and strategy to increase export manufacturing
Study of Internationalization for SMEs for Barbados Small Business Association.
Dr. Blawatt has served as a Visiting Senior Lecturer to the University of the West Indies and has conducted courses with doctoral candidates, graduate students and undergraduates in international business, entrepreneurship marketing and business strategy. Prior to that he was a professor at Simon Fraser University, an associate professor at Bishops University and a senior visiting professor at Waterloo University in Ontario.
Christine David Lewis
Christine is a consultant and Director of Res Consulting.
ResCo brings a strong "top line" and market focus, working with clients to address market challenges and opportunities, and to grow their business. Typical engagements entail: Operations Diagnostics; Marketing Audits & Effectiveness Reviews; Business Strategy & Planning; and Implementation Support. ResCo works with clients to improve their competitiveness and performance, and develop and apply practical solutions to produce RESults
Core competencies include performance audits, research, planning, brand development, communications, marketing and sales systems re-engineering, distributor and sales team development, price and profit management, and training.
Christine brings to projects, especially in the service-oriented and non-commercial sectors, a keen understanding of the particular challenges they face. She has worked extensively on projects related to non-governmental organizations and their impact
Prior to joining Res Consulting, Christine worked with the United Nations – Economic Commission for Latin America and the Caribbean (ECLAC) for eighteen years. She has worked and travelled extensively across the region.
During her time with the U N, she worked in a number of key areas including science and technology, library and information research and later, public information.
Christine has an Honors Degree in Agriculture from the University of the West Indies, St Augustine.
She has advanced training in intellectual property and patents, and the use of technology as a tool for development.